THE OPEN-AIR CHINESE FILM NIGHTS PROGRAM16 SEPTEMBER AT 8.30PM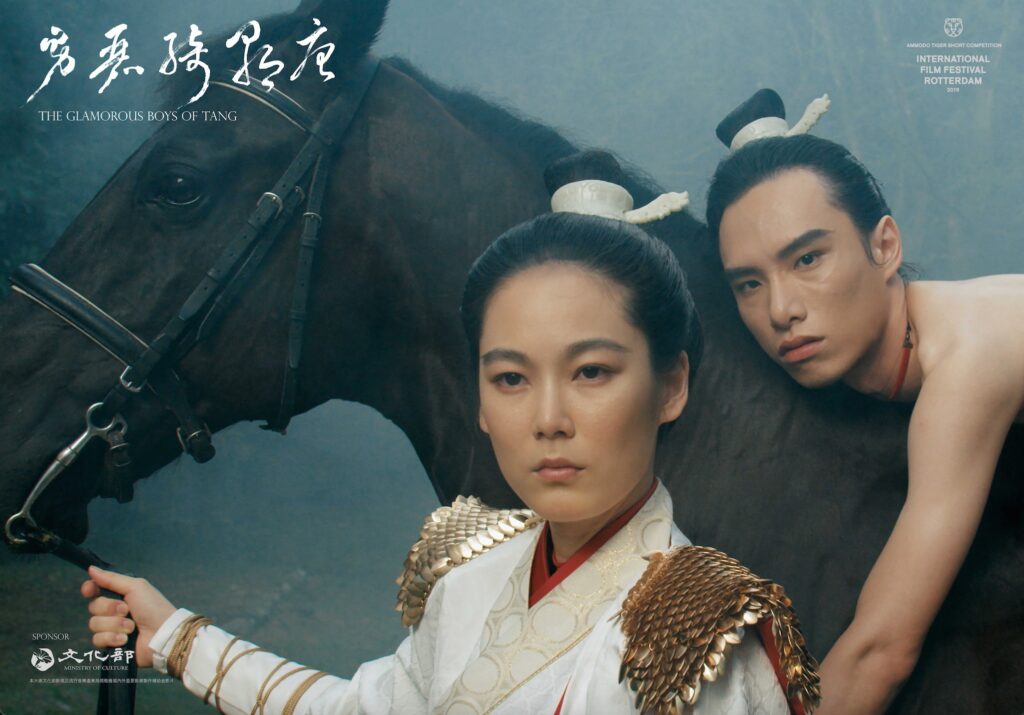 The Glamorous Boys of Tang (2018)
by SU Hui-yu
Taiwan | 15 min | No dialogue
German Premiere
The film is an invocation and a reimagination of scenes from 1985 Taiwanese cult film Tang Chao Chi Li that only existed in the screenplay, unfilmed until now due to what can only be imagined as budgetary restrictions and censorship pressures during the Martial Law era. Presented without narrative context, the orgiastic murder scene plays out like an unsettling nightmare.
Biography: SU (Su Hui-Yu) obtained an MFA from Taipei National University of the Arts in 2003, and has remained active in the contemporary art scene and the film society ever since. His "Re-shooting" series centers around Taiwanese and East Asian history, memory, re-imagination and transgression. His recent projects engage collective memories and ideologies while exploring the mechanism of oppression and liberation tied to Taiwan cultural values.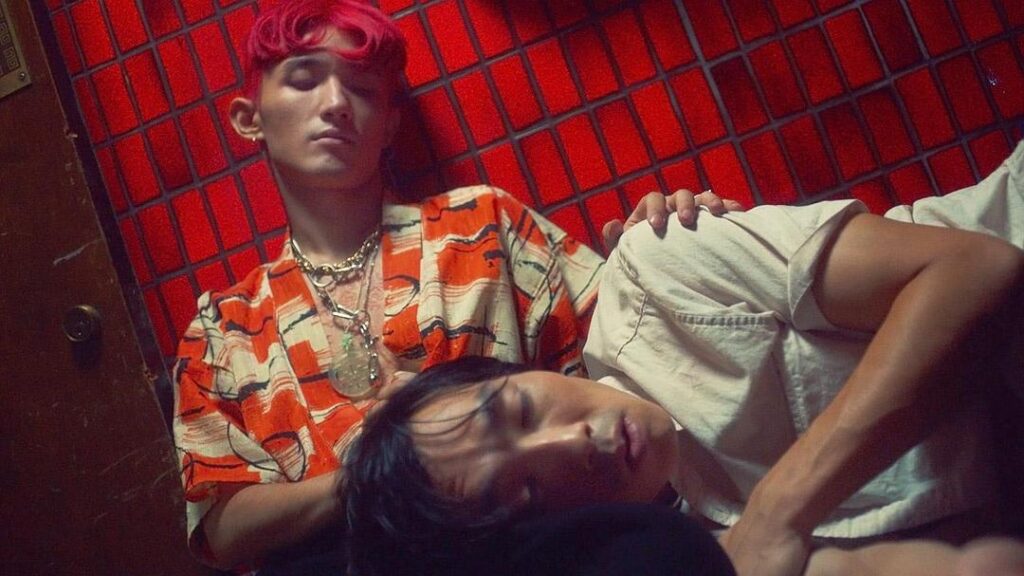 Kiss of the Rabbit God (2018)
by Andrew Thomas Huang
USA |14 min | OV in Mandarin with English subs
A Chinese-American restaurant worker falls in love with an 18th century Qing dynasty god who visits him at night and leads him on a journey of sexual awakening and self discovery.
Biography: Writer-director Andrew Thomas Huang crafts hybrid fantasy worlds and mythical dreamscapes. A Grammy-nominated music video director, Huang's collaborators include Bjork, FKA Twigs and Thom Yorke among others. His films have been commissioned by and exhibited at the Museum of Modern Art, NY, The Sydney Opera House and the Museum of Contemporary Art, LA. Inspired by his Chinese heritage, queer Asian mythology and folklore, Huang is in late development on his first feature film TIGER GIRL which has received support from Film Independent, SFFILM, Cinereach and the Sundance Institute.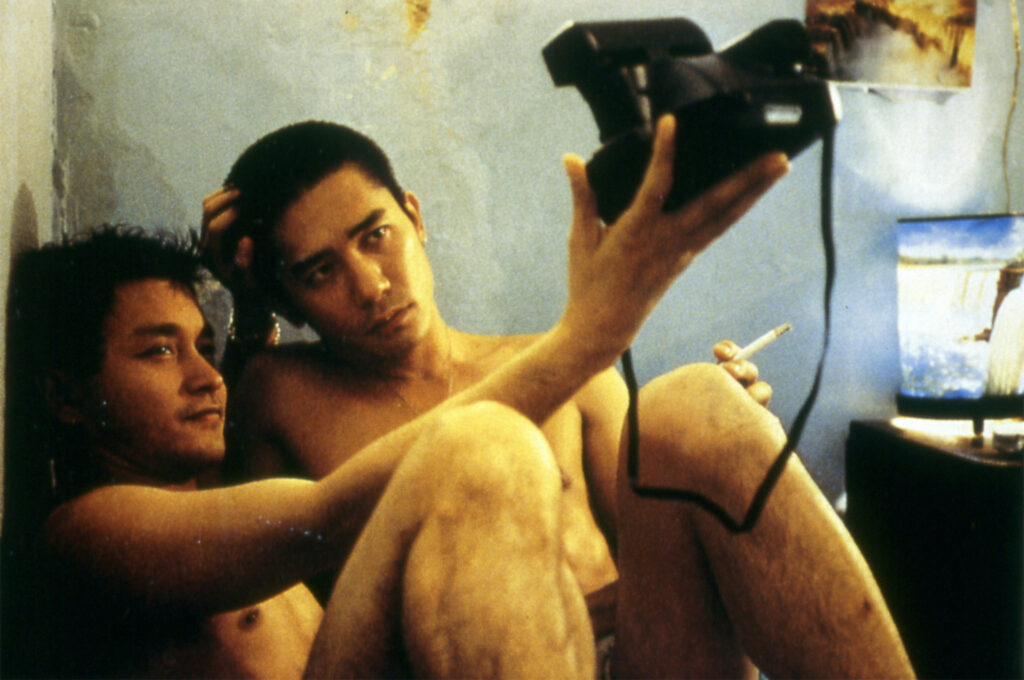 Happy Together (1997)
by Wong Kar Wai
Hong-Kong | 1h36min | OV in Cantonese with German subs
Lai (Tony Leung Chiu Wai) and his boyfriend, Ho (Leslie Cheung), arrive in Argentina from Hong Kong, seeking a better life. Their highly contentious relationship turns abusive and results in numerous break-ups and reconciliations. When Lai befriends another man, Chang (Chen Chang), he sees the futility of continuing with the promiscuous Ho. Chang, however, is on his own personal journey and, ultimately, both Lai and Ho find themselves far from home and desperately lonely.
Biography: Wong Kar-wai is a Hong Kong film director, screenwriter, and producer. His films are characterised by nonlinear narratives, atmospheric music, and vivid cinematography involving bold, saturated colours. A pivotal figure of Hong Kong cinema, Wong is considered a contemporary auteur, and ranks third on Sight & Sound's 2002 poll of the greatest filmmakers of the previous 25 years. His films frequently appear on best-of lists domestically and internationally.