COASTAL CLEANUP DAY & ROUND TABLE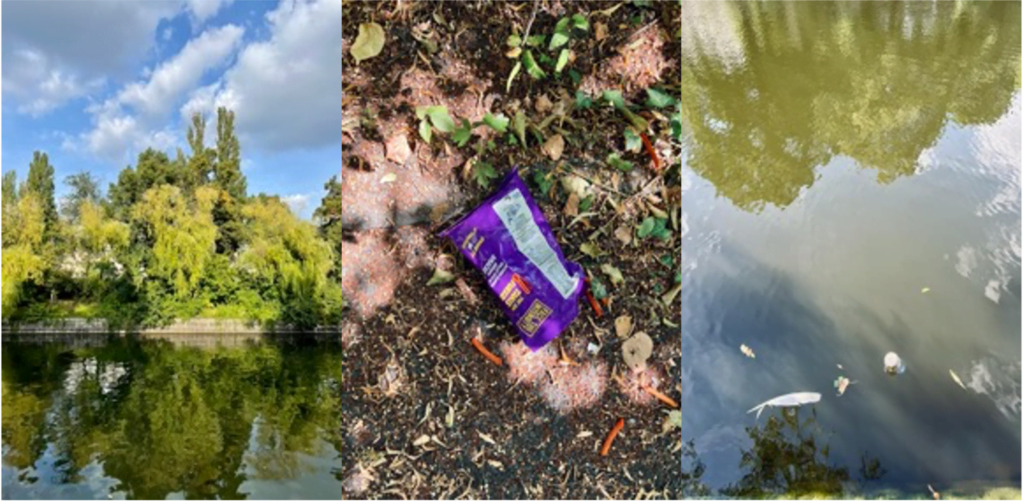 ENVIRONMENTAL SUSTAINABILITY, THE ART SCENE AND THE RELATIONSHIP OF URBAN LIFE WITH ITS WATERS
The Feuerle Collection participates again in the yearly activities around the International Coastal Cleanup Day, initiating a new neighborhood action of volunteers in cooperation with Andreas Murkudis, to clean the banks of the Landwehrkanal, involving its culture and art community.
Since 1986, the International Coastal Cleanup Day is scheduled to be held on the third weekend of September each year, currently uniting 191 countries across the world for a cleaner planet. Volunteers and partners worldwide come together to clean up mismanaged waste from our beaches, rivers, forests, and streets.
Meeting point is The Feuerle Collection, Hallesches Ufer 70. Bags, gloves and waste–collecting tools will be provided on site.
In order to mark this initiative, The Feuerle Collection organizes a round table on the same day about environmental sustainability and the relationship of urban life with its waters. Co-organizer of the conversations is TBA21–Academy, a cultural ecosystem fostering a deeper relationship to the Ocean through the lens of art to inspire care and action.
The goal of the round table is to offer an exchange of experiences and ideas about the motivating links between culture and environment protection, promoting society awareness. Speakers and respondents will introduce their engaged practices and methodologies aiming to shift paradigms towards more imaginative and regenerative thinking.
Speakers
Markus Reymann, Director of the TBA21 Academy
Sofia Lemos, Curator of the research program Meandering 
Sebastian Unger, from Institute for Advanced Sustainable Studies (tbc)
Anne Schwanz, Office Impart for Gallery Climate Coalition, Berlin Chapter
Daniele Maruca, Director of The Feuerle Collection
September 18, 2022
10am–1pm: Cleanup of Landwehrkanal. Meeting point at The Feuerle Collection, Hallesches Ufer 70, 10963 Berlin
4–6pm: Round Table at The Feuerle Collection  (RSVP)
The round table will be also streamed live on the social media channels of The Feuerle Collection. Please check for information also www.thefeuerlecollection.org and our profile on Instagram, Facebook, and TikTok.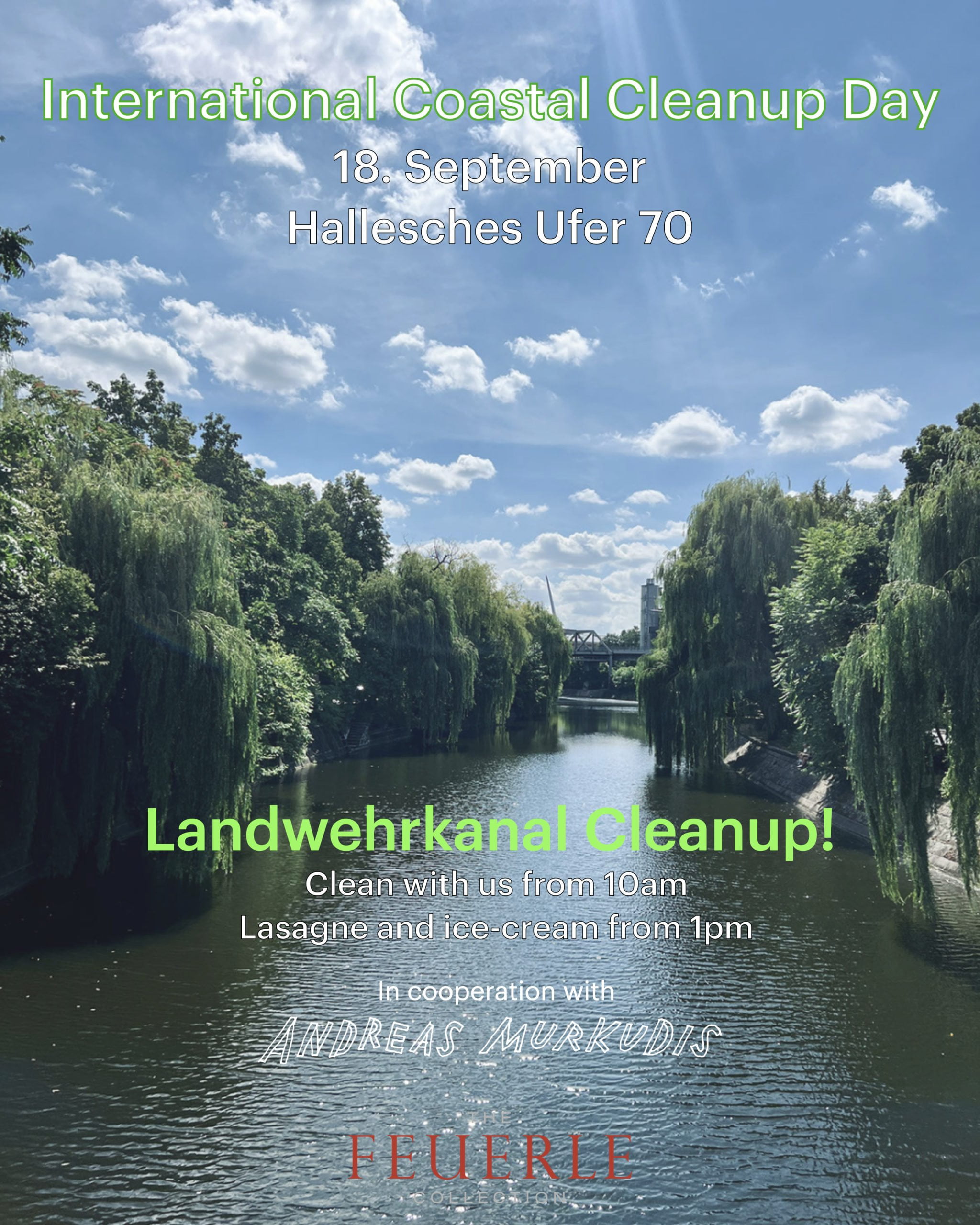 PICTURE: Landwehrkanal banks before the Coastal Cleanup Day. Photo:©The Feuerle Collection